WISE Consulting and Training began environmental consulting and training in 1998, when Tom Wise transitioned out of his service as a principal consultant with an engineering and consulting company with eleven offices across the US to serve clients in Nevada and Northern California exclusively.  Mr. Wise already had 10 years of environmental consulting and training experience at that time and had worked on environmental projects and possessed licenses in several states in the west and in Pennsylvania and New York. Mr. Wise's experience included working on some of the largest asbestos projects in the Western United States including an EPA Superfund project in Kellogg, Idaho and steam generating power station sites. Mr. Wise was the training director of the firm that provided EPA-accredited asbestos training courses.
WISE Consulting and Training (WISE) continued the environmental and training work under Mr. Wise's direction. Over the last 22 years, the firm has completed approximately 8,000 projects and provided 900 environmental training courses to the environmental and construction workforce in the Sierra Region. The firm's consulting experience incorporates all areas of building science, including asbestos, lead-based paint, fungal/mold, indoor air quality and additional issues of bacterial contamination, methamphetamine, as well as other chemicals and metals in buildings and soils.
 The firm works on projects of all sizes, and have long-term relationships with many government agencies, hospitals, hotels, and commercial facility managers. The firm's services include emergency response capabilities related to floods, fires and other contamination episodes.  WISE's Training center offers asbestos, lead, silica and mold classes to assist clients and abatement / remediation companies in meeting their training requirements.
As a critical service provider, WISE has remained busy during the COVID restriction period, and has enhanced their training with live "virtual" classes now conducted routinely. 
Tom Wise, President and Professional Industrial Hygienist
Tom Wise, President and Professional Industrial Hygienist Tom Wise has served as a principal and firm owner for 26 years. He has a Bachelor of Science degree in engineering from Northern Arizona University, and has 40 years professional experience in engineering and environmental consulting and training. Mr. Wise is a Certified Environmental Manager in Nevada and is licensed and accredited to practice asbestos and lead consulting in Nevada. His education and experience qualify him for the designation of Professional Industrial Hygienist.
Mr. Wise's environmental consulting experience includes serving in ownership and directing environmental divisions of three consulting companies beginning in 1989. Through that time, Mr. Wise has been involved in over 7,000 environmental projects in eight states and has authored environmental training courses for asbestos, lead, and fungal abatement/remediation. Mr. Wise has served as the principal trainer for over 900 environmental courses over the last 26 years. Mr. Wise has spoken at numerous regional environmental seminars and conferences, and was dubbed the "Asbestos Answer Man" by the head of the technical review committee of an industry leading professional environmental organization. Mr. Wise continues to attend seminars on developing technology in the environmental diagnostics and related health issues.
Troy Dillard, Chief Operating Officer and Environmental Consultant
Troy joined Wise Consulting and Training in 2020 following a 30 year career in government service and smart technologies.  Troy brings a wealth of experience in customer service, operational management and technology solutions application.  Troy is a licensed asbestos supervisor/monitor and inspector and is trained in lead, mold and indoor air quality management.
Troy is a principal instructor for WISE and enjoys educating industry partners in how to safely work with and handle environmental hazards and substances.
Tina Vellone, Office Administrator
Tina is the primary voice and face for most Wise Consulting clients. Tina has been representing Wise and interacting with our customers and clientele since 2014. Tina is an experienced administrator with extensive skills in managing the day to day operations of our professional office environment.
Tina also handles our accounts receivables and payables, training calendar, scheduling, inventory management, customer support and events planning. A visit with us is not complete without an interaction with Tina!
Nick Timko, Environmental Consultant
Nick is a seasoned member of WISE Consulting and Training. He has achieved an asbestos license and additional training in lead and fungal inspection and testing. Nick works part time for WISE, serving on large and small projects, and has become a valuable team consultant. Nick has extensive experience, having served on hundreds of projects.
Nick has a background in housing renovation giving him a well rounded knowledge and understanding of construction practices which enhances and benefits his execution of environmental tasks.
Nathaniel Jenne, Environmental Consultant
Nathaniel has been with WISE since 2019. He holds an asbestos license and additional training in lead and fungal inspection and testing. Nathaniel works part time for WISE, serving on large and small projects alike; however, Nathaniel has proven to be a great asset in monitoring large scale remediation projects. Nathaniel serves as our primary inspector on these projects and assists our customers with ensuring their jobs are performed and completed properly.
Ron Anderson, Environmental Consultant, PE
Bill Bromley, Environmental Consultant
ENVIRONMENTAL NEWS: On April 17, 2014 Lowe's Home Centers agreed to pay a record $500,000 civil penalty to settle allegations that contractors it hired for home projects violated the federal Lead Renovation, Repair, and Painting (RRP) rule, the Justice Department and Environmental Protection Agency (EPA) announced. The penalty–by far the largest ever imposed for an RRP violation–stems from investigations at 13 of Lowe's 1,700 stores nationwide in which EPA reviewed records from projects performed by companies working under contract to Lowe's. The government complaint alleged that Lowe's failed to provide documentation showing that specific contractors had been certified by EPA, had been properly trained, had used lead-safe work practices, or had correctly used EPA-approved lead test kits at renovation sites, the EPA said in a news release.
Our calendar of courses includes OSHA Lead training classes. We also offer lead testing and OSHA Lead Compliance Plan assistance. With our Lead XRF Analyzer,  our work conducting lead surveys is both quick and economical.  Since the Analyzer provides direct readings of lead content on surfaces, the results are immediate and screening can be performed rapidly.
This privacy notice discloses the privacy practices for wisecandt.com. This privacy notice applies solely to information collected by this website. It will notify you of the following:
What personally identifiable information is collected from you through the website, how it is used and with whom it may be shared.
The security procedures in place to protect the misuse of your information.
Information Collection, Use, and Sharing:
We are the sole owners of the information collected on this site. We only have access to/collect information that you voluntarily give us via email or other direct contact from you. We will not sell or rent this information to anyone. We will use your information to respond to you, regarding the reason you contacted us. We will not share your information with any third party outside of our organization, other than as necessary to fulfill your request, such as class registration. Unless you ask us not to, we may contact you via email in the future to tell you about specials, new products or services, or changes to this privacy policy. You may opt out of any future contacts from us at any time. You can do so by contacting us via the email address: wiseinfo@wisecandt.com.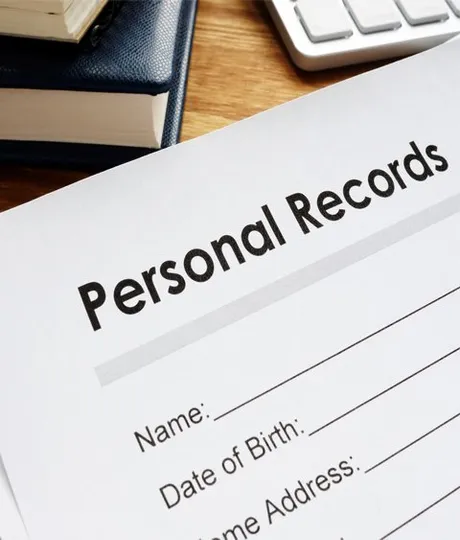 We take precautions to protect your information. When you submit sensitive information via the website, your information is protected both online and offline. Wherever we collect sensitive information (such as credit card data), that information is encrypted and transmitted to us in a secure way. You can verify this by looking for a lock icon in the address bar and looking for "https" at the beginning of the address of the Web page. While we use encryption to protect sensitive information transmitted online, we also protect your information offline. Only employees who need the information to perform a specific job (for example, billing or customer service) are granted access to personally identifiable information. The computers/servers in which we store personally identifiable information are kept in a secure environment. If you feel that we are not abiding by this privacy policy, you should contact us immediately via telephone at 775-827-2717 or via email.